Strengthen the body and increase awareness
Solid wheel/safe anti-skid
No tool adjustment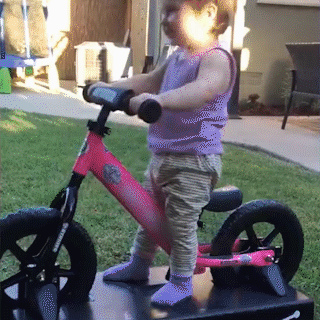 The car is the best way to help your baby go from a baby's staggering step to a big step
Strengthen the body, improve cognition
It is the best way to teach children a sense of balance, increase physical flexibility, improve cognitive ability and enhance spatial awareness.
No tool adjustment
Handlebars and seats that can be adjusted without tools, and EVA solid tires that never blow out.
Suitable for 1.5~5 years old baby
We are also equipped with upholstered seats and an extra-long replacement seatpost to accompany your child through the growth period of 1.5-5 years old.
Product advantages
Safety accessories
The ergonomically designed padded seat can ensure the comfort of children riding.
Non-slip foot pedal
The unique non-slip foot pedal can realize smooth and easy sliding and stunt riding.
Rotating grip
The grip can be rotated 360 degrees to relieve the shock when the baby falls.
Sponge protective pad
Sponge protective pad, imitating professional sports bicycles, greatly improving safety performance.
Suitable for babies
Mini handle, easy for children to control.
Solid wheels
EVA wheels that will not blow out.
Products Show