One of the main issues most amateur golfers struggle with accuracy, distance control, and trajectory. I call it the Chipping Trifecta. Having just one of these factors being off can result in longer putts, and unnecessary strokes. The Golf Short Game will tell you everything you need to know about your chip shots. Landing your shots on the board is the start to saving strokes on the course.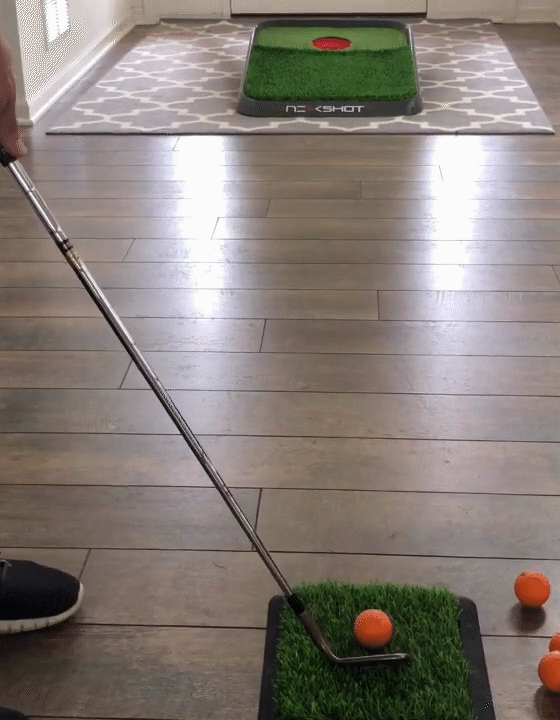 One of the main types of chip shots is the low running chip shot. The First Bounce alignment cup helps improve accuracy and trajectory by having you focus on hitting into the cup on the first bounce.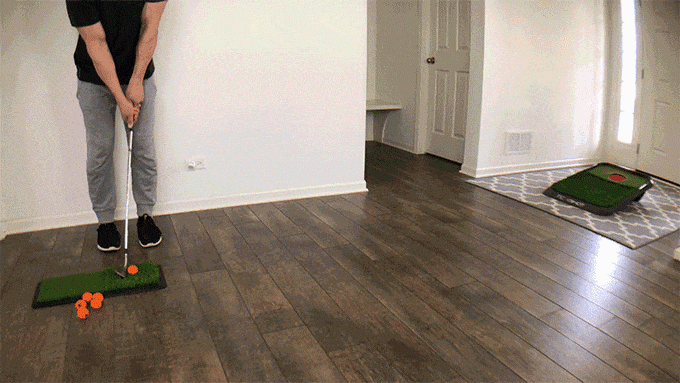 Focus on hitting the ball first and getting more backspin when you need it.
The Golf Short Game can be used indoors and outdoors. The target board is constructed of impact and weather-resistant ABS plastic to take hits from the sun and real golf balls.