New 16" MacBook Pro is the best ever, but you may realize the limitation of Thunderbolt 3 USB-C ports
The new Thunderbolt 3 USB-C ports still doesn't work with some devices. You need a dongle for everything!
Invisible wheel introduction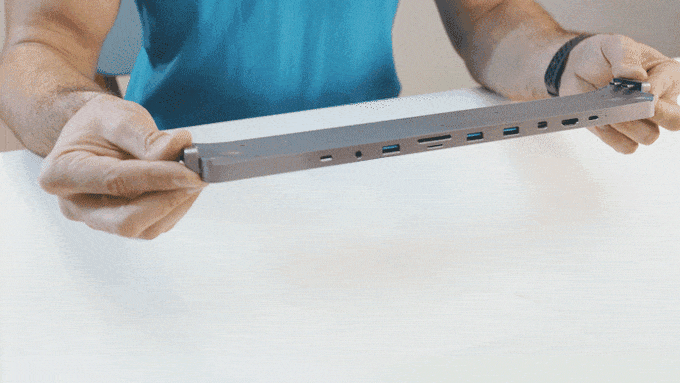 The world's first invisible USB-C hub for MacBook Pro
Never drop or loose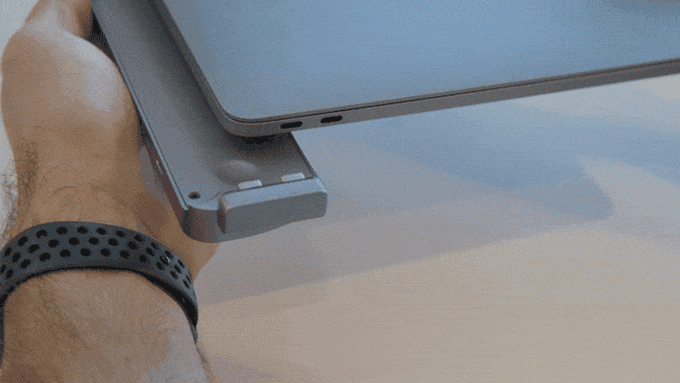 Lightweight, portable, convenient and invisible
Invisible design provides multiple functions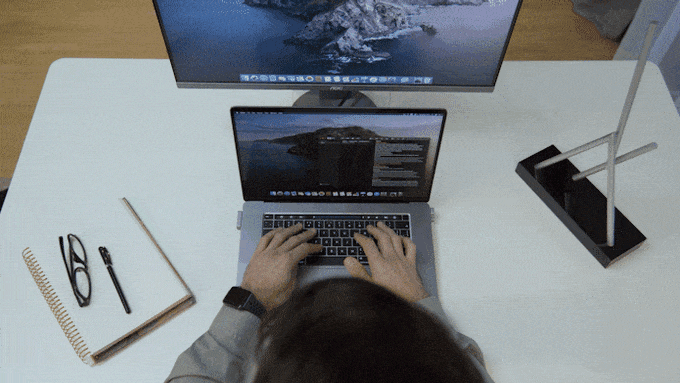 The 1st hub designed specifically for the 16" MacBook Pro
After careful design, the product is an invisible hub for all wires. This provides you with a working space without a dongle, where you can see neat cables.
Compare with other dongles
The multi-tasking hub also has a firm stability feature
Just fix it on both ends of MacBook Pro
As Thin and lightweight
as iPhone11 pro
The sleek and slim design also fits your MacBook Pro avoiding the hassle of putting it inside your bag.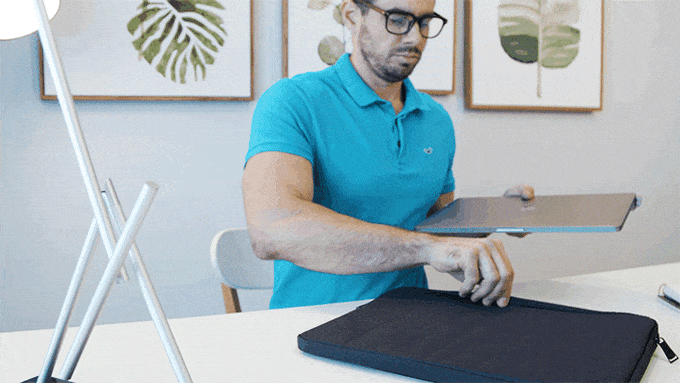 Connect your Thunderbolt 3, HDMI monitor, USB-C, Mini DP, 3 x USB 3.1 Gen 1, micro SD, SD and headphones at the same time. Charge 100W at full speed through Invisible Hub.
Can reach data speeds up to 40 Gb/s
All while charging your MacBook Pro with 100W power
Built-in cooling pad prevents overheating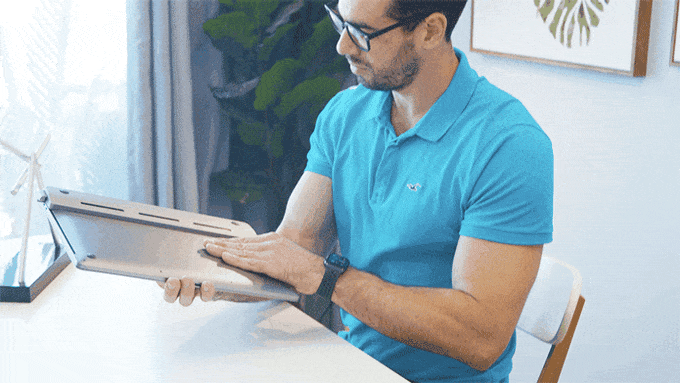 Built-In Cooling Pad: Stay Cool!
Perfectly fits 16"/15"/13" MacBook Pro 2019/2018/2017/2016
Use it anytime, anywhere, you won't even notice it
Please enter your computer model number in Special Instruction when you pay at checkout!!