The spice rack reinvented for faster, more inspired cooking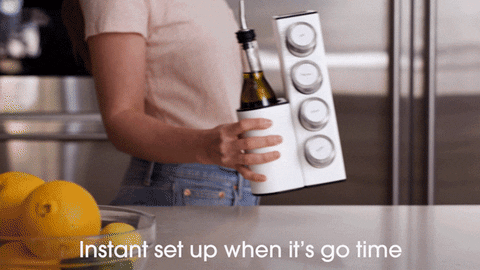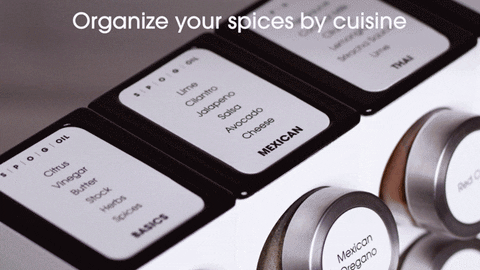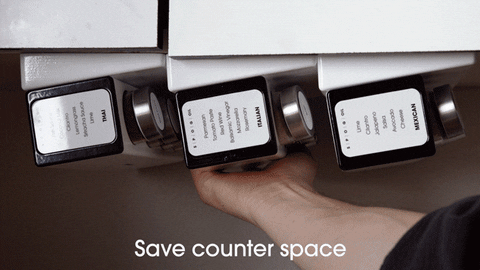 We love take-out but OMG...
So much sodium
Saturated fat levels are crazy
No control over the quality of ingredients
We help you
makes cooking easier
keep you organized
brings greater flavor Healthy home cooking.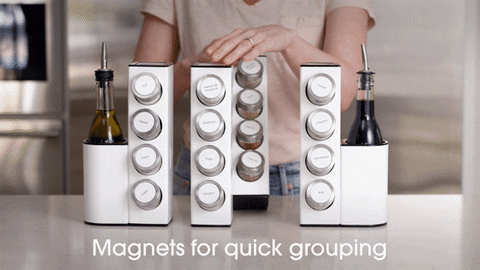 Store it eosily
Hanging
Standing
Stashed
This is our recommended strategy for storing it:
Seasoning buckets that you use almost every time you cook should be placed on the counter as much as possible.
Caddies filled with specific seasonings should be stored in a place where they can be easily accessed: on the counter, under the cabinet, in the top drawer or on the shelf flush with the eyes in the cabinet.
Bulk and rarely used seasonings do not need to be placed in the product unit and can be stored in a dry, cool place.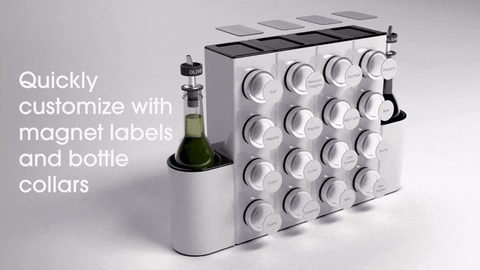 The complete label set comes with:
15 cuisine groups, each with four spice cap labels and seasoning list
60 total spice cap labels covering the 60 most common spices
Height
Spice Caddy 10.25" / 26 cm
Full Unit 11.5" / 29.2 cm
Bottle Caddy 4.75"/ 12 cm
Width
Spice Cadd 2.5" / 6.35 cm
Botle Caddy 3.0"/ 7.5 cm
Depth
Spice Caddy(incl. jars) 4.25" / 10.7 cm
Bottle Caddy 3.0"/ 7.6 cm
weight
Spice Caddy(illed) 1.75 Ibs/ 794 g
Bottle Caddy(illed)1.5bs/ 680 g